+91 9822402110 / +91 9370060000
Ceritified ( ISO 9001-2015 )
CCTV System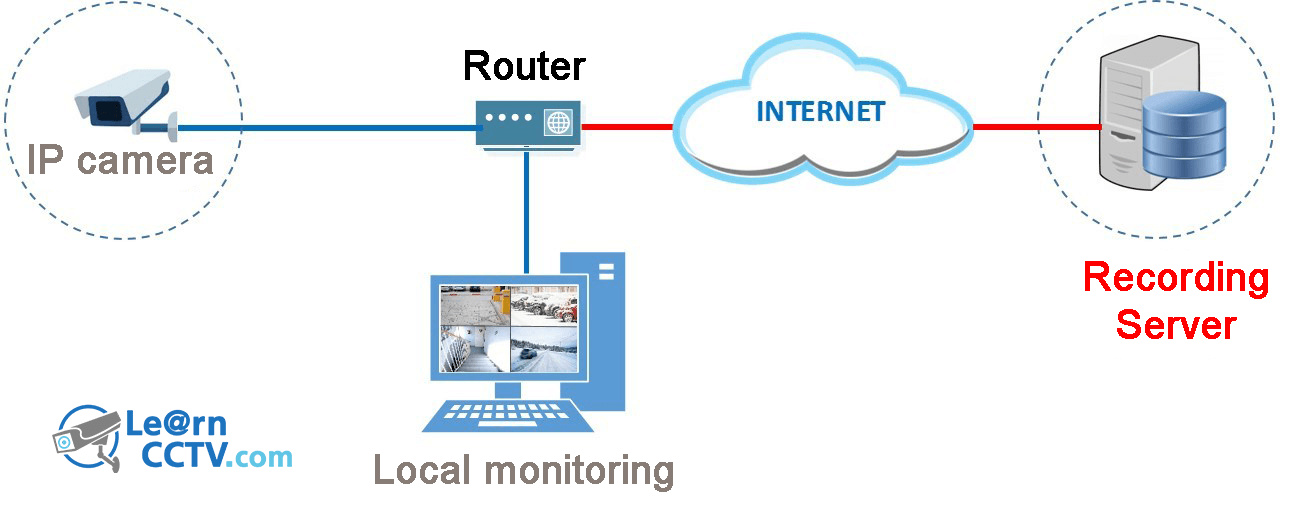 An Internet protocol camera, or IP camera, is a type of digital video camera commonly employed for surveillance, and which, unlike analog closed circuit television (CCTV) cameras, can send and receive data via a computer network and the Internet.
Although most cameras that do this are webcams, the term "IP camera" or "netcam" is usually applied only to those used for surveillance. The first centralized IP camera was Axis Neteye 200, released in 1996 by Axis Communications.
We provide customers end – to – end video solutions and components, including cameras, lenses, domes, keyboards, matrix, DVR's, VCR's, quads, Multiplexers and more.
Our trusted experience, combined with the quality and reliability of our integrated video systems, allows your customers to meet their existing and emerging security challenges. We offer complete systems that fit every budget for virtually any installation.
The brands available are Honeywell, Everfocus, Samsung, Panasonic, Capture, Act I, HIKvision, AVTechm.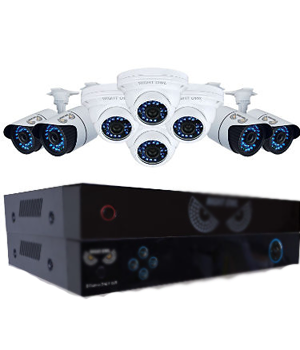 Surveillance is the monitoring of the behavior, activities, or other changing information, usually of people for the purpose of influencing, managing, directing, or protecting them. This can include observation from a distance by means of electronic equipment (such as CCTV cameras), or interception of electronically transmitted information (such as Internet traffic or phone calls) and it can include simple, relatively no- or low-technology methods such as human intelligence agents and postal interception.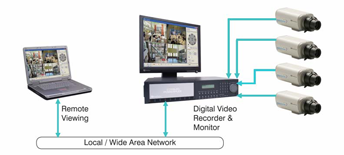 Analogue Can record straight to a video tape recorder which are able to record analogue signals as pictures. If the analogue signals are recorded to tape, then the tape must run at a very slow speed in order to operate continuously. This is because in order to allow a three hour tape to run for 24 hours, it must be set to run on a time lapse basis which is usually about four frames a second. In one second, the camera scene can change dramatically.
The system consists of following
Camera
(a) Dome
(b) Box
(c) PTZ – PAN, TILT & ZOOM
DVR ( Digital Video recorder )
Monitor / TV
Hooters Cabling
Note- Camera can be ( IR – Infrared- Night Vision ) or Day vision type.